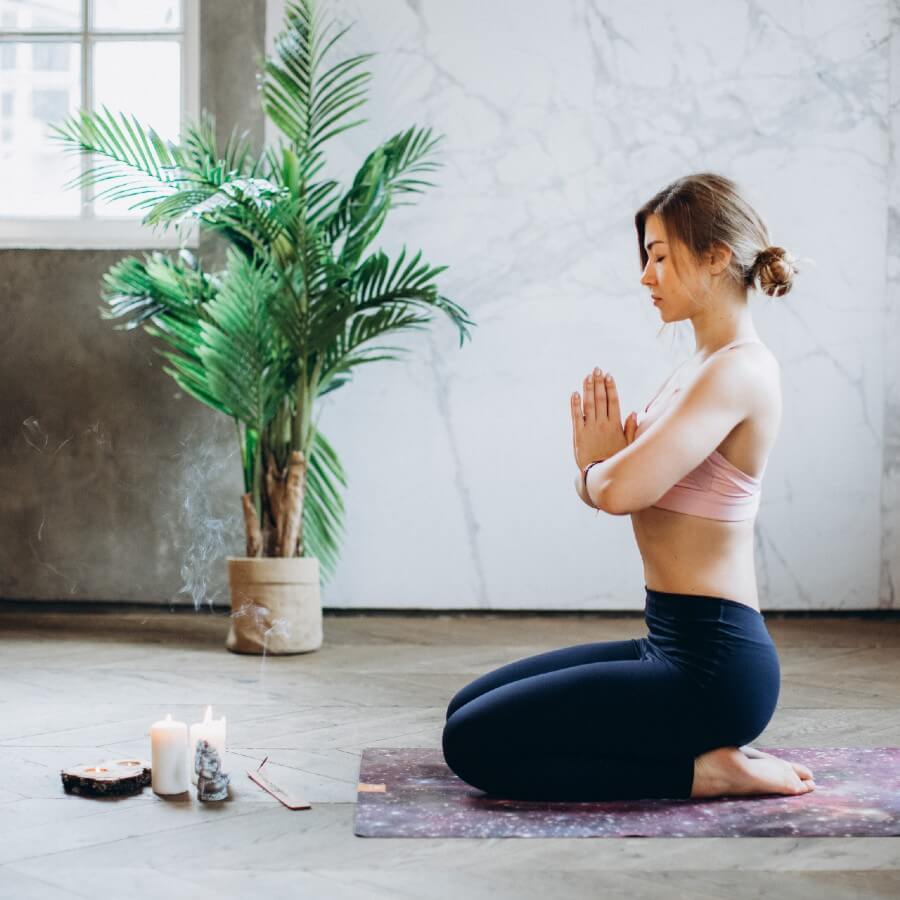 For yoga beginners:  If you're just beginning to explore yoga, a larger yoga class can be intimidating. Private yoga classes are an excellent way to grow your practice at your pace, in the comfort of your own home. I will guide you through postures and exercises to strengthen your body, improve your range of motion, and gain confidence in everyday movement.
For the experienced yogi: I teach a strong and deeply compassionate Vinyasa class. As your yoga instructor, my goal is to ignite the fires of transformation with a physically intense and vigorous flow while supporting you with a warm voice and nourishing energy.
Where you want, when you want.
I offer complete schedule flexibility. My vinyasa yoga classes are in 60 or 90-minute increments, at a time and day that works for your schedule. Come to me or I can come to you.
IN YOUR HOME: If you prefer to practice yoga in that cozy little corner of your living room, that works for me too. I'll show up with candles, some aromatherapy oils, and a smile.
IN MY PRIVATE STUDIO: If you find that quiet spaces in your home are lacking, my private yoga studio in Wilmington, Delaware, is the perfect place to recenter and escape.
ONLINE: If face to face doesn't work for you, I offer private sessions via Zoom or Skype. My aim is to make this as easy and convenient for you as possible.
Want to bring a friend? No problem. Some people feel more comfortable in small groups. I offer private gentle yoga classes for up to 4 people.