As women, we intuitively understand the very natural process of birth. I will help you to reconnect with this deep wisdom and guide you through a prenatal yoga class that is specifically designed for the journey of pregnancy, interweaving birthing techniques as well as giving therapeutic suggestions to common aches and pains.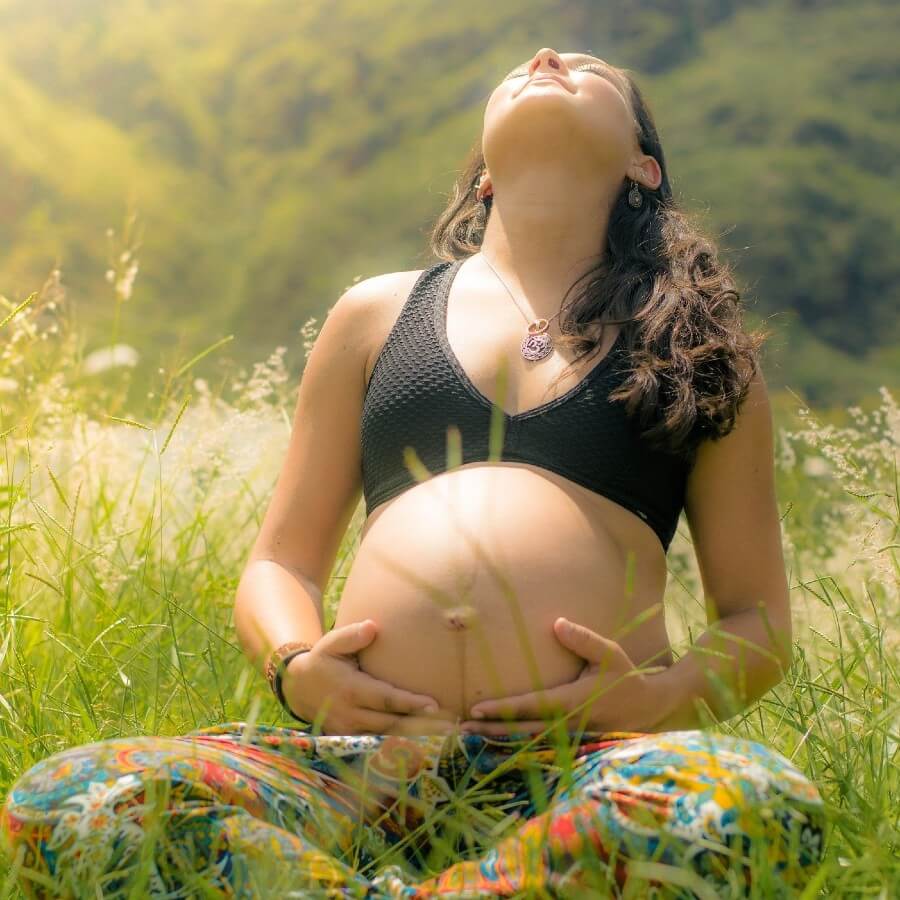 Where you want, when you want.
I offer complete schedule flexibility. My private yoga classes are in 60 or 90-minute increments, at a time and day that works for your schedule. Come to me or I can come to you.
IN YOUR HOME: If you prefer to practice in that cozy little corner of your living room, that works for me too. I'll show up with candles, some aromatherapy oils, and a smile.
IN MY PRIVATE STUDIO: If you find that quiet spaces in your home are lacking, my private yoga studio in Wilmington, Delaware, is the perfect place to recenter and escape.
ONLINE: If face to face doesn't work for you, I offer private sessions via Zoom or Skype. My aim is to make this as easy and convenient for you as possible.
Want to bring a friend? No problem. Some people feel more comfortable in small groups. I offer private prenatal yoga classes for up to 4 people.
What are the benefits of prenatal yoga?
As a mother of two, I know first-hand the aches and pains that often go hand-in-hand with pregnancy. But, I also know the major impact that practicing yoga during pregnancy has on our changing, growing bodies. Prenatal yoga has been proven to help prepare the body for childbirth. In addition, practicing yoga during pregnancy;
strengthens the muscles used during childbirth
stretches the body to improve flexibility
increases circulation
alleviates lower back discomfort
reduces swelling around sensitive joints
and can help with nausea and other common pregnancy discomforts
However, the benefits of prenatal yoga aren't just physical, there are also a number of emotional and spiritual benefits. The intentional breathing, meditation, and inward reflection of prenatal yoga provide a deeper sense of awareness of oneself and nourishing the mind and soul. Prenatal yoga also offers an opportunity to tune into your sensations and to strengthen the connection with your baby.