Is winter getting to you? Feeling better is just a click away.
Well, February is drawing to a close, and here in Wilmington, Delaware, it's still snowing. While I love hot cocoa, fireplaces, and the pale blue glow radiating off freshly fallen snow…I'm ready for spring. I'm ready for walks in the park and the smell of fresh-cut grass. That's exactly what I tried to embody in this month's 60 Seconds of Calm video. SPRING VIBES! Enjoy.
Just a reminder, these videos are meant to be a fully immersive experience. Although not necessary, you are encouraged to watch in fullscreen with headphones in and sound on.
WHILE YOU WATCH…
– Remember to breathe deeply
– Try to clear your mind
– Relax your muscles (especially in the neck and shoulders)
– If possible, follow the 4-7-8 breathing technique, however, this is not necessary to achieve a relaxed state. Learn about 4-7-8 breathing HERE.
To see all of the 60 Seconds of Calm videos as they're released, follow my socials.
*DISCLAIMER: The purpose of this video is to give you, the viewer, a glimpse of the calm and centered feeling that often comes from practicing yoga. Although yoga has long been known to help with anxiety and depression when practiced regularly, the video itself is not meant to treat anxiety or depression disorders of any kind.
Want to keep this feeling longer? Sign up for one of my private yoga classes and keep the calm coming.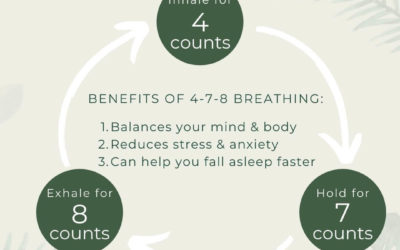 What is the 4-7-8 breathing technique? To be human is to know stress. If you deal with stress or...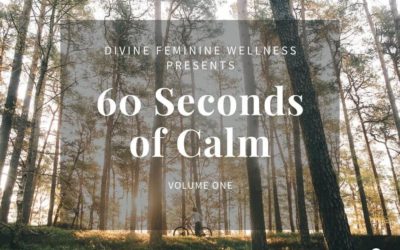 FEEL BETTER IN 60 SECONDS Welcome to the first volume in a monthly series. These videos are meant...